This week the challenge is all about complementary colors.
The Goal:
Are we still sheltering in place?
What are complementary colors, you might be wondering?
Complementary colors are often times called "opposite colors" as they sit opposite each other on the color wheel. Color wheels can contain primary, secondary, and tertiary colors. The primary color wheel contains only three colors: red, yellow, and blue. The secondary color wheel uses the three primary colors, and adds a mixture of their neighboring color on both sides, giving us six colors: red, violet, blue, green, yellow, and orange. And the tertiary color wheel takes it one step further than the secondary wheel to get twelve colors.
Use the secondary or tertiary color wheels for this projects.
Blue sits across from orange, red across from green and yellow across from violet/purple. If you study Impressionist painting you might see how the the paints used warm colors for light – yellows and oranges, and cooler colors for shadow – the blues and purples.
Unless, of course, you already know what complementary colors are, and then you can just get to work.
If you are still stuck at home, there might be a few places within your house that have complementary colors – the clothes closet being one.
This exercise will show you how colors react when they are next to each other, pulling forward or back, light or shadow, contrast …
The goal of this week is to take images that have only complementary colors in them.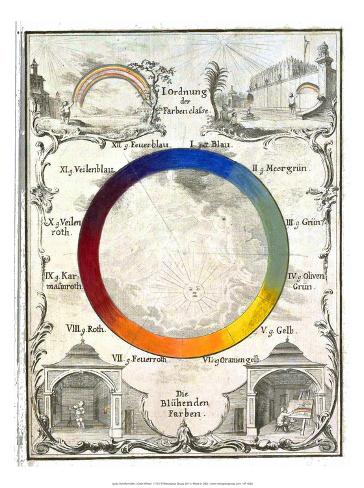 Read through the Learning To See description to make sure you get why and how you are doing the challenge. Make sure that the composition of your images are 100% about the challenge.
Always experiment with variations on the weekly theme within the subjects of the challenge – composition, contrast, shape, texture, colors, light, shadow, perspective, framing …
If you have questions about this challenge, post them on the comments below and they will be answered there.
Post links to your 36-images in the comments below!